Whenever my friend group has a food-centric gathering, it's a bit of a culinary challenge.  We have a vegan, a gluten-free vegetarian, and three paleo-ish mostly gluten free omnivores. I try to limit sugar and avoid refined flour. When I bring a dish I prefer everyone to be able to eat it, but sometimes coming up with something that everyone can eat can be a big challenge. Enter the blender brownies!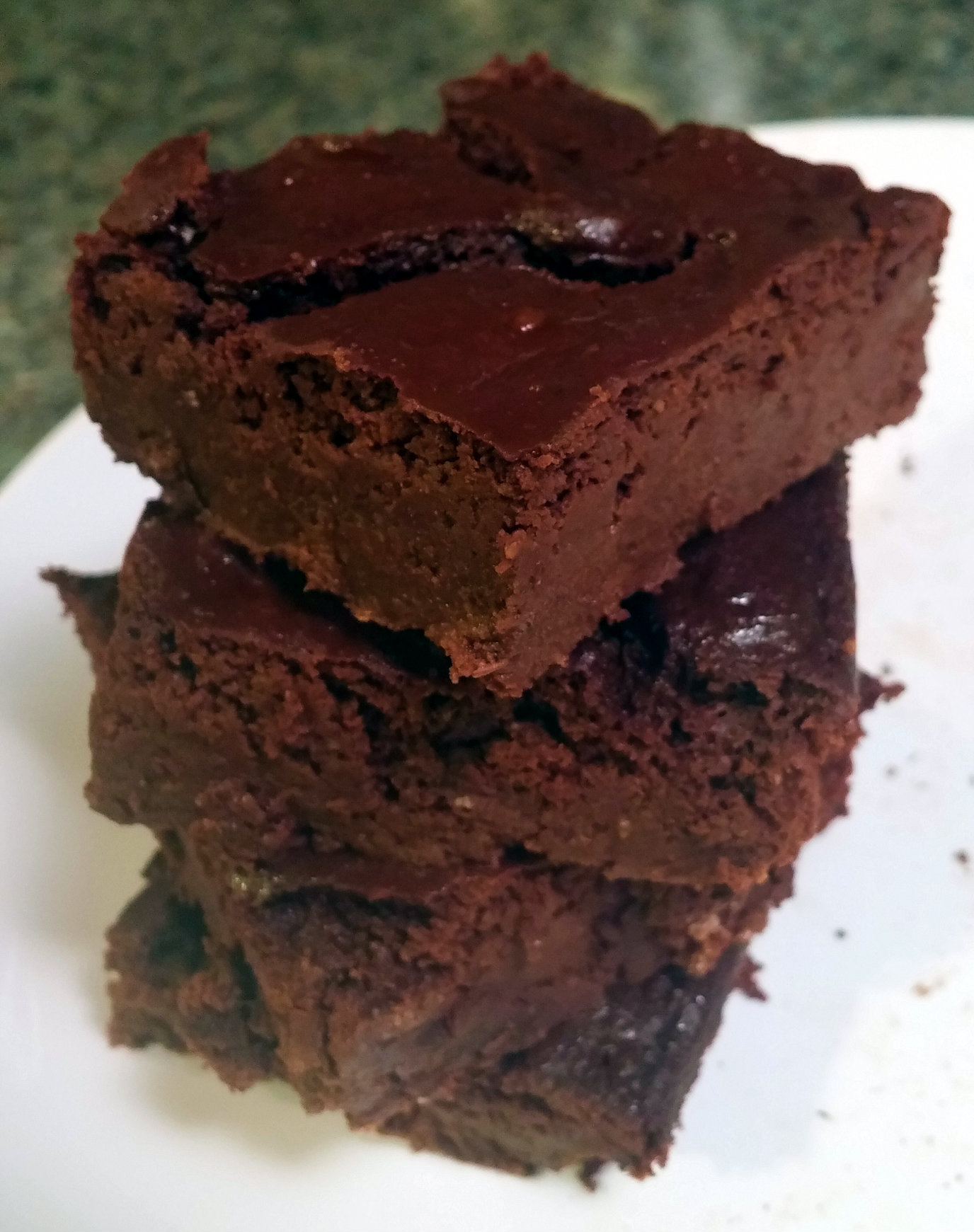 To be honest I have only cooked these for myself but they would be a great addition to a gathering – they're totally grain free, have a little kick of protein, and are low-sugar, so they are an ideal treat for anyone with any of these food limitations. And because they're healthy, you don't have to worry about having two or three. Added bonus – the prep time is well under ten minutes, and clean up is a snap. But their best feature (in my opinion) is that they are CHOCOLATEY. As a lifelong chocolate addict, I can't ask for much more!
Recipe: Chocolate Fudge Protein Brownies
Ingredients
1 cup mashed banana (about 2)
2 T ground flax seeds + ¼ c water or coffee (or 2 eggs)
2 tsp vanilla extract
2 tbsp coconut milk
¼ c. cocoa powder
¼ c. protein powder (pea protein or rice protein work well)
¼ c. molasses, honey, or maple syrup (I used 2 tbsp molasses and stevia)
½ tsp salt
¼ c. dark chocolate chips
½ tsp baking soda
Preheat oven to 350 degrees and grease or line an 8×8 inch baking pan.
Place all ingredients except chocolate chips and baking soda in blender. Blend well.
Add chocolate chips and baking soda and pulse to combine.
Pour into pan and bake for 20-30 minutes or until knife comes out clean.
Let cool 10 minutes before serving.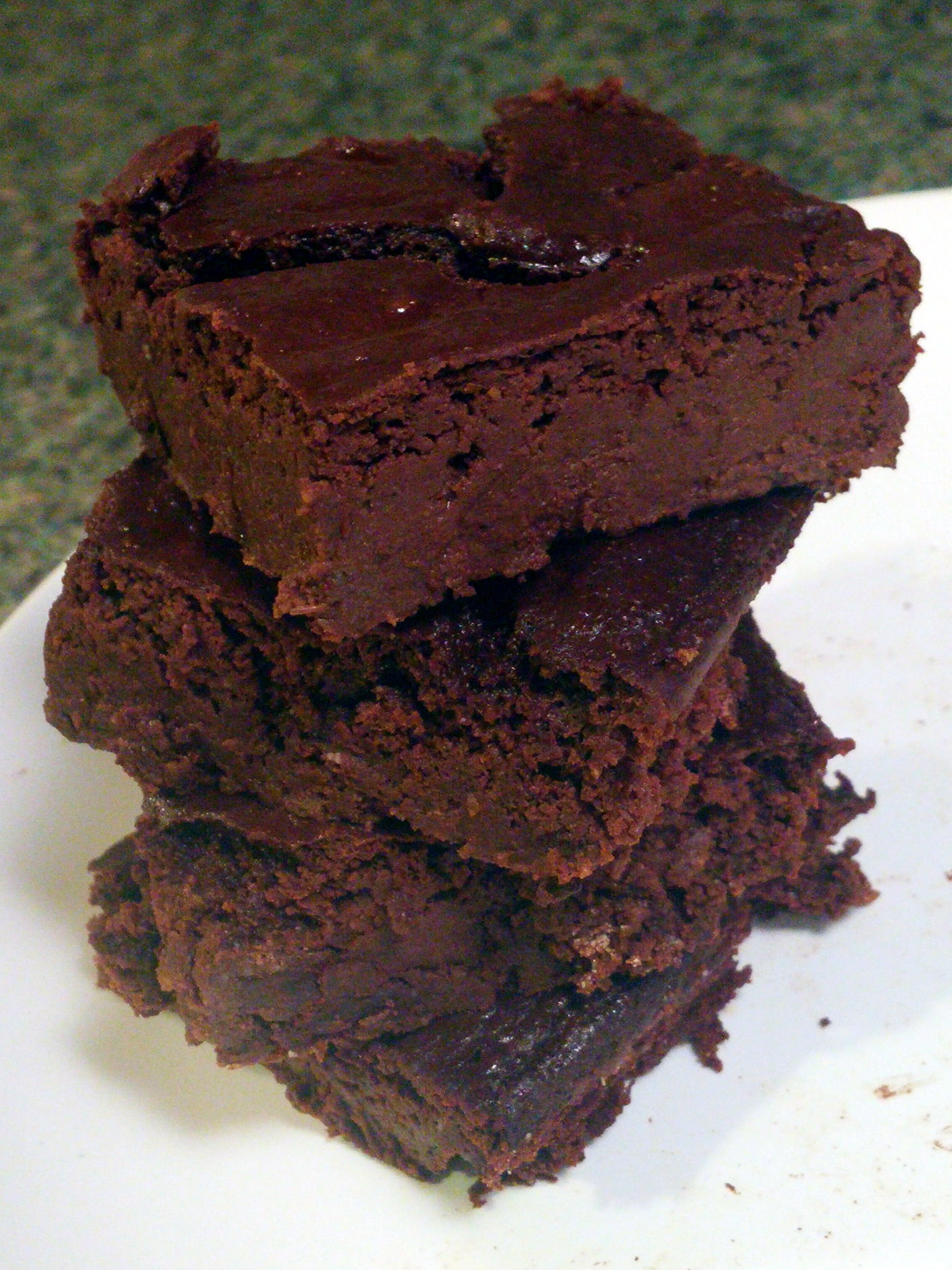 Modified from this recipe.