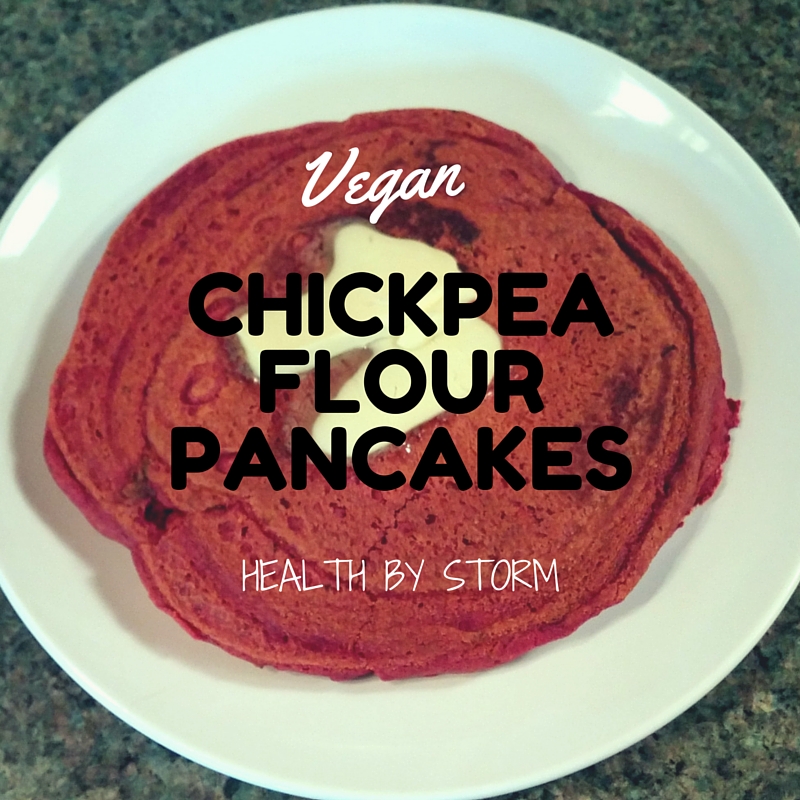 Pancakes can easily derail your diet- they are a source of sugar and simple carbs and are typically topped with even more sugar (syrup and fruit), leading to a blood sugar spike and crash. Next time you have the craving for pancakes, try this savory pancake instead!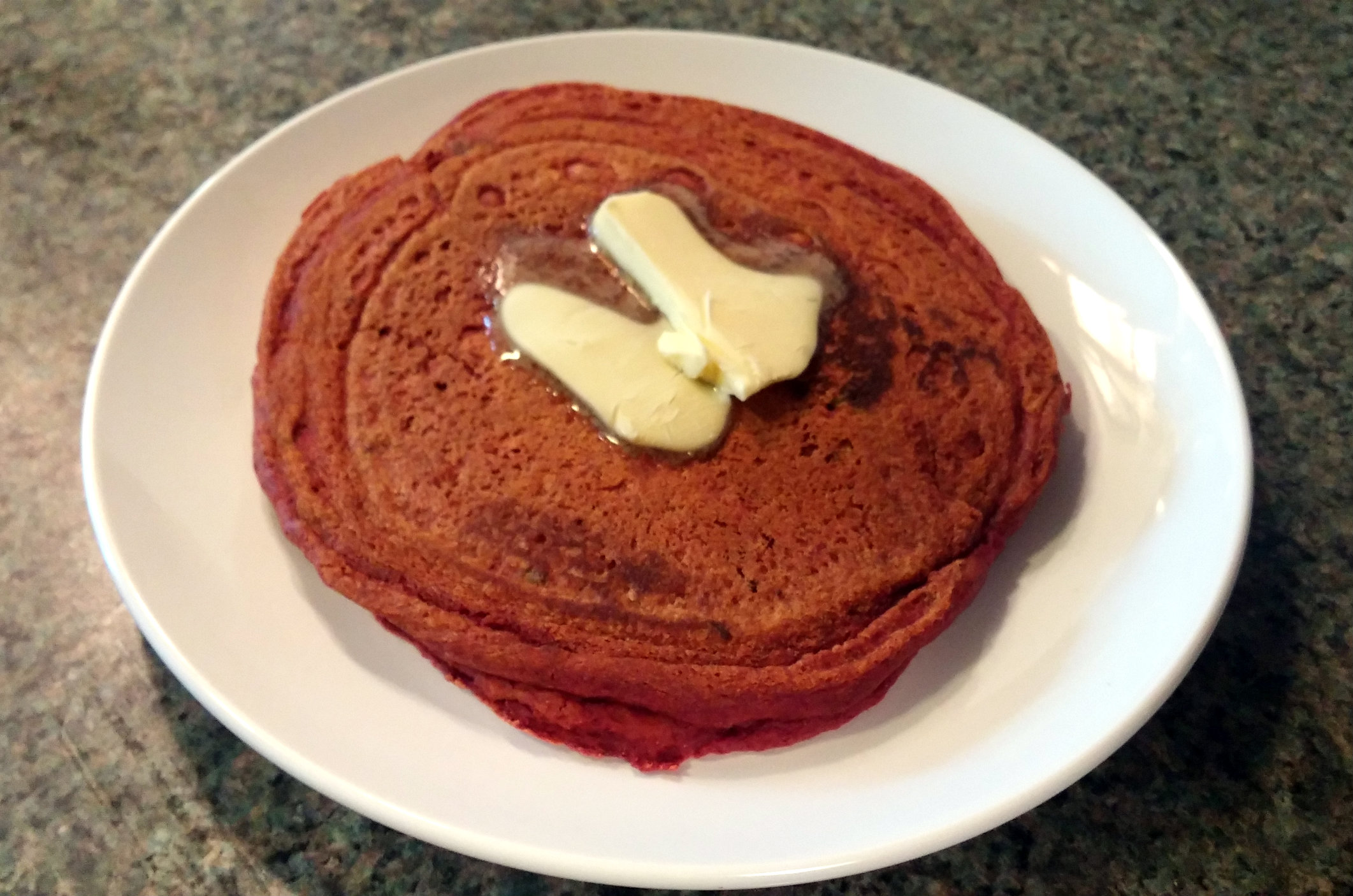 They require one slightly out of the ordinary ingredient (chickpea or garbanzo bean flour) which can easily be found at any health food store. Bob's Red Mill sells it and it can be found in the bulk section of Whole Foods. It is very easy to make and you can flavor it according to your taste preference and what herbs and spices you have on hand. I added turmeric and paprika which gave it a lovely pinky-orange color.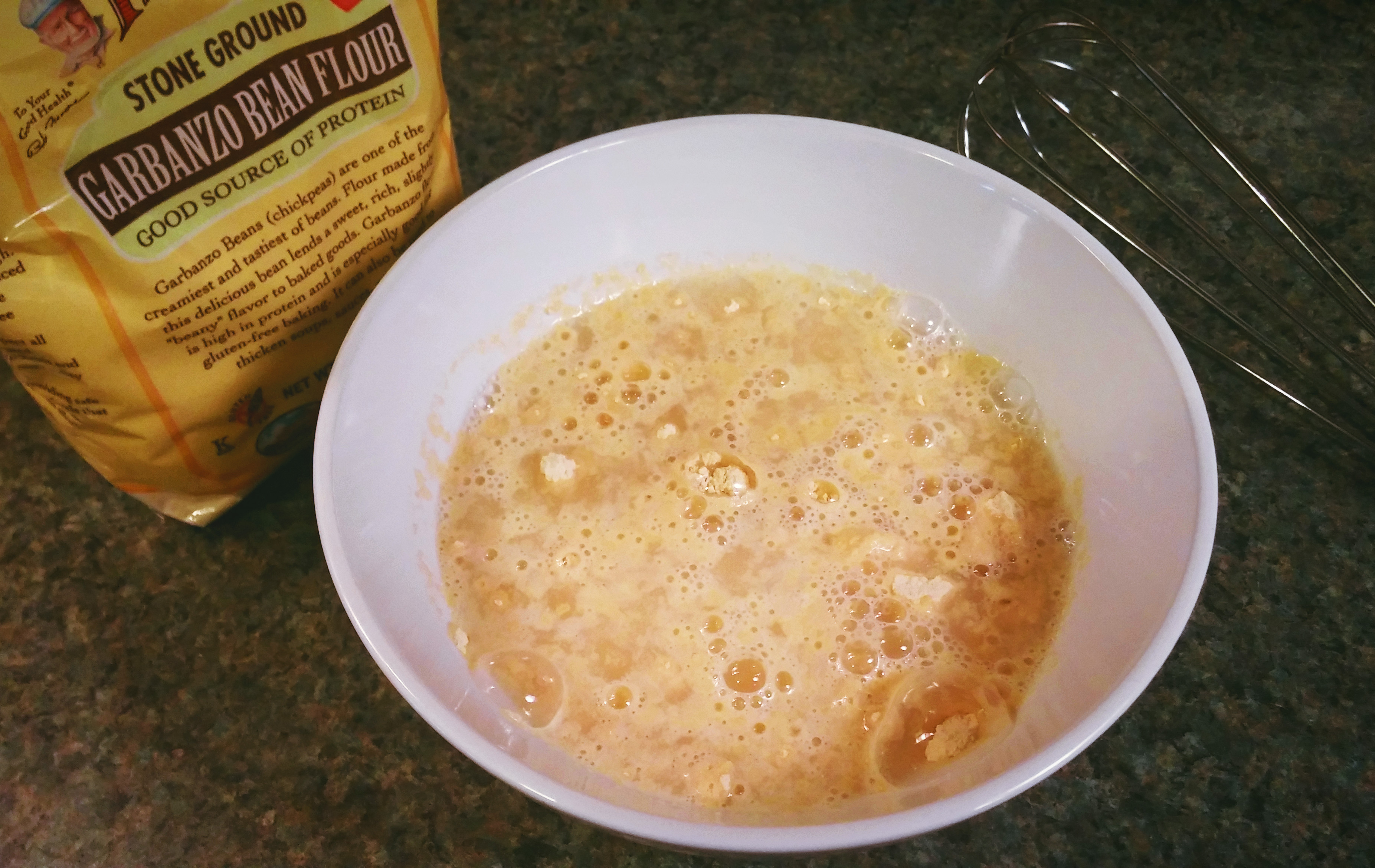 This vegan chickpea flour pancake is moist and chewy, and has great flavor. It's also high in fiber and plant-based protein. I felt a lot better after consuming this fiber and protein rich pancake than I would have had I eaten a sugar bomb of a typical pancake. Enjoy!
Chickpea flour savory pancakes
½ cup chickpea flour
½ cup warm water
½ teaspoon sea salt
½ teaspoon baking powder
2 teaspoons olive oil plus more for frying
½ teaspoon turmeric
½ teaspoon cumin
¼ teaspoon ground pepper
¼ teaspoon smoked paprika
¼ teaspoon garlic powder
Any fresh herbs you might have such as oregano, rosemary, or thyme
Whisk together flour, water, and salt. Set aside for 30 min to 2 hours to let the water absorb. When ready to cook, add the remaining ingredients and heat a pan on medium-high. Put a little olive oil in the pan and spoon in the batter (it will be thick). Heat for a few minutes each side. Top with butter or mashed avocado and serve warm.
Makes 1 large pancake.